This unique integrated programme at Cauvery Kanya Gurukulam is designed as a 2 year residential course under a perfect blend between the Gurukulam System of Education and Pre University Education System. The programme focuses on the holistic development of the student into a wise and skillful Individual..
In the blend, the Modern Education will teach and train students on aspects and skills required for today's professional careers and the Vedic Knowledge would give them a deep experience in knowing themselves better, exploring their own inert abilities and natural talent, and have an evolved ability to handle life wisely.
Curriculum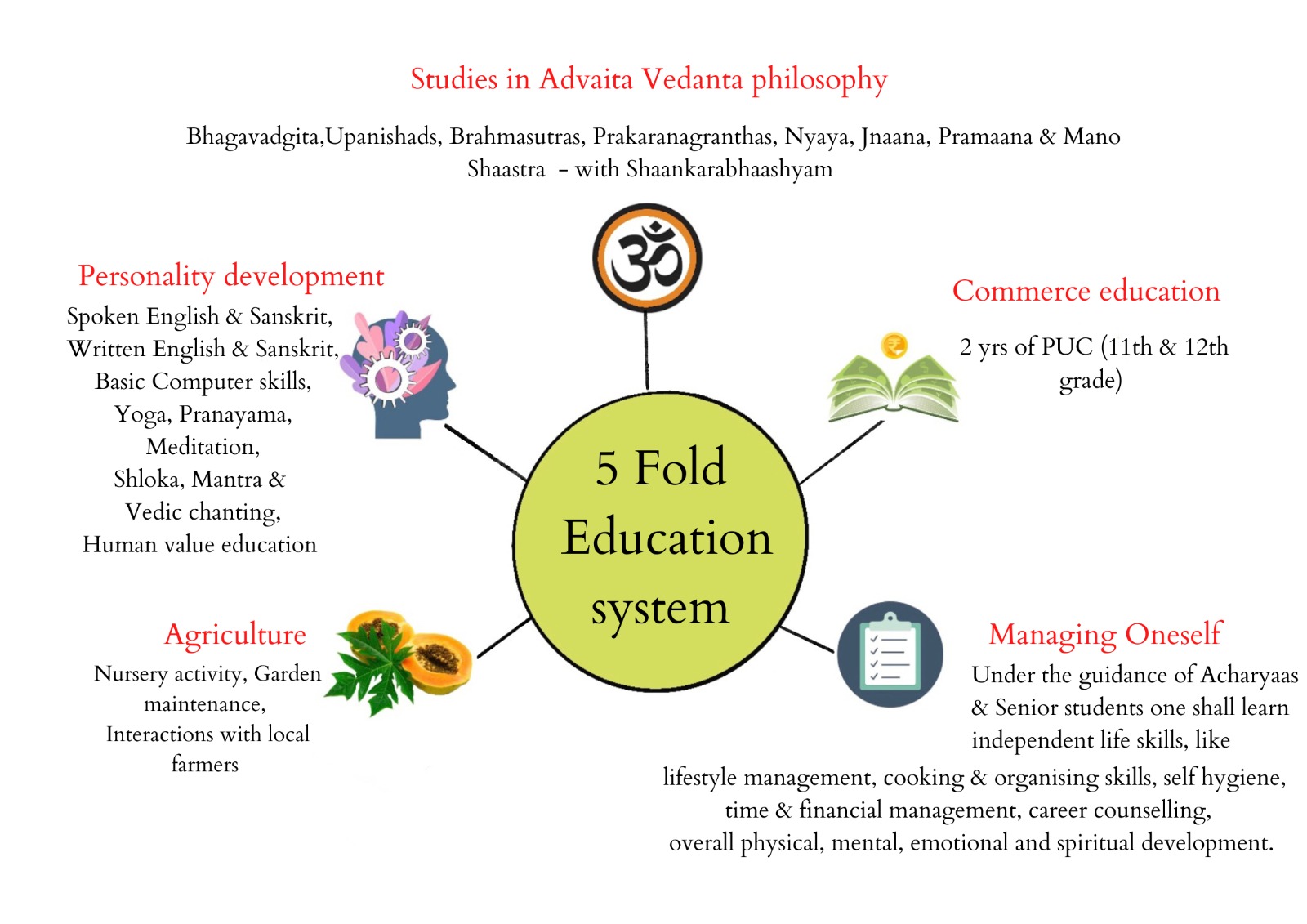 Admissions
The Program is open to any girl student who has Passed 10th Grade and has a reverence & interest towards Sanskrit, Yoga and Scriptures along with the Modern Education. Students are selected based on their 10th STD Grades and Individual Evaluation by a Panel of Experts. For applying, contact here.
After we receive applications, we will scrutinize the candidature of each applicant for the course and select a group of applicants for an Individual Evaluation by our Panel of Experts. After the evaluation process is complete, the panel will select the students for the course. Students who are selected for the course will be intimated and informed of the Joining date to commence the 2 Year Program at the Gurukulam.
Why the Gurukulam Program is only Open to a Girl Student
Every Girl is a Potential Mother. It is said if we empower a girl, we empower a family and a whole nation. If this knowledge of ancient wisdom is given to her, she becomes a natural link to propagate such great wisdom to her future generations.